If you are registering for the first time, please check your email for new login details after your purchase.

We have updated our online training. If you have previously registered for courses you will no longer be able to login using these details. Please contact The Food Safety Company for information.

GROUP DISCOUNTS AVAILABLE, TRAIN YOUR WHOLE TEAM. For more information on our group discount coupons contact The Food Safety Company.
Level 1 Food Safety Training

€50,00
Level 2 Food Safety Training
€100,00
Manual Handling Theory Training
€40,00
Basic Fire Safety Training

€50,00
Level 1 Health & Safety Training
€50,00
Allergen Awareness Training
€50,00
COVID Induction Video

€10,00
Infection Prevention and Control
€40,00
Trading Through COVID-19
€35,00
Level 3 Management of HACCP Training

€350,00
COVID-19 Lead Representative Training
€45,00
Cleaning and Sanitation Training Course
€50,00
Online COVID-19 Induction Training for the Retail Sector

€10,00
Legionnaires' Disease Training
€40,00
Responsible Serving of Alcohol
€30,00
Nutrition and Wellbeing Training

€50,00
Online Nutrition Course – Healthcare
€50,00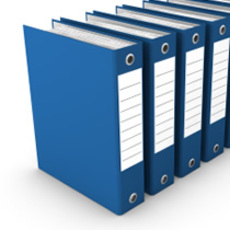 1 Month Online Training Compliance Bundle Special Offer €199 (normally €335)
€199,00


Over the past 18 years, The Food Safety Company have delivered Certified Food Safety Training to thousands of food workers nationwide, within a wide variety of food businesses including food service, food manufacturing, fish processing, butchers and care institutions.
Our eLearning Training was launched in 2015 to meet increasing demand for flexible "on demand" certified training.
Training is certified and delivered to The FSAI (Food Safety Authority of Ireland) training framework.
Training is flexible! Staff can be trained at a time/place that is convenient for both them and the business
Staff can be trained "on-demand", which means that you can provide training as you need it, rather than gathering all staff together for an onsite training session which can be difficult in terms of scheduling and staff rosters.
Ideal for seasonal staff who require basic training in advance of beginning work.
Cost effective.
Training is immediate.