Food Security is not all Horse!
We have been deceived, abused and placed in a vulnerable position by people that have broken every Food Safety Regulation.
A friend of mine completed a Postgraduate study on Food Security two years ago, which necessitated research in Africa. My thinking at that time was food is a precious commodity and will become increasingly scarce as the worlds population grows. It therefore could be used as a bargaining tool in diplomatic negotiations between warring nations, similar to oil. Little did I know that "food security" would be an issue so close to home and that criminals would infiltrate our food chain, for monetary gain.
Seemingly, if a carcass of horse hangs beside that of a beef it is difficult to tell the difference. However the significant difference is the price. A carcass of horse costs €300 whilst that of prime beef is €1,500. If you can gain further monetary advantage from prime cuts and sell "cuttings" for processing the yield is even more significant. Greed is obviously just one factor. Misleading the consumer or dishonesty is another.
It is also known that horses are often treated with a drug that may cause cancer in humans. Needless to say the relevant health/vetinary checks were not carried out on the slaughtered horses, which means that the food chain may have become contaminated with possible carcinogens putting the most vulnerable, the poor, at risk – another crime.
Now I realize that food security is not just a matter for the Third World but for every consumer. We have been deceived, abused and placed in a vulnerable position by people that have broken every Food Safety Regulation.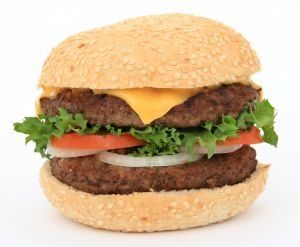 I would like to finish with two final thoughts…..
Firstly for Food Retailers, particularly butchers, are you thoroughly evaluating your suppliers? The law states that you are responsible for going "one step back" in the food chain. It is not enough to simply trust your suppliers, you have to be able to stand by the product you are producing and the ingredients you are using to produce this.
Ensure you keeping "Goods In" HACCP records and that you have full traceability for every product that arrives in your business.
Finally for home consumers, to ensure your family are eating a quality product it is time to think about going back to basics. How do you do this? Buy from your local ACBI butcher where quality and traceability are given the priority they deserve. Consider making home-made burgers, braised meat dishes and tasty roasts the recipes for which Mary Daly & Associates would be delighted to send to you on request.
Tags: Butchers, Quality Assurance, Food Safety, Food Safety Authority of Ireland, Food Security, FSAI, Horse