Customers of all ages must declare their allergies!
We had an interesting incident last week, where a child with a known nut allergy, visited an Asian Restaurant with another twelve year old child and ordered food. Her Mother was shopping nearby at the time.
When the Parent called to collect the children, she then asked the attendant were there nuts in the dish that was sold to the child. The attendant assumed that she was referring to the sauce that was poured over the dish and said no. She did not communicate to the attendant that she was enquiring as her daughter had an allergy to nuts.
Subsequently the child suffered a severe reaction and required medical attention.
It is imperative that customers clearly inform restaurant staff if they suffer from allergies. Food Business Operators cannot be responsible for reactions if they have not been informed in the first place.
Once informed the Chef can prepare a suitable meal without the allergen or simply inform the customer that it is not possible at that point in time to cater for him.
It is imperative that all food businesses place appropriate signage in a location that is clearly visible to the Customer.
A sample sign should read as follows:
"We are an allergy aware business, we understand the needs of the allergic customer and we operate a food safety management system with trained staff to control major food allergens and other foods which our customers may wish to avoid. However some of our menu items contain nuts, peanuts, seeds and other allergens or ingredients which you may wish to avoid.   Please speak to Mr. /Ms…………………….. The duty manager who will help you make a suitable choice."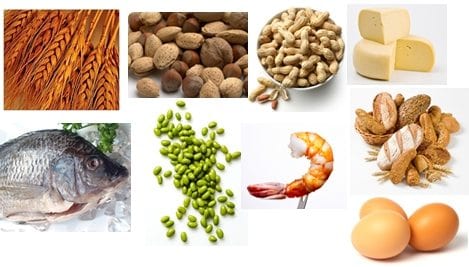 Please feel free to contact our office if you require any further information on allergen procedures or policies, we would be delighted to answer your query.
Tags: Business operators, reaction, Nut Allergy, nut, medical attention, meal, Food Businesses, dish, customer, allergic reaction, allergen, signage, nuts, allergy, chef, Restaurant, Food Safety