Food and Nutrition within the Intellectual Disability Sector and in a Care Home Setting
Care Home Setting:
Each Residential Centre must develop a comprehensive Nutritional Policy based on 10 key points which range from serving Safe Food to having a Resident Center Approach.
The Health Information and Quality Authority (HIQA) have recognized the vital role that food and nutrition plays in terms of health and well-being in Residential Care Setting. As a result they have commenced themed audits on Food and Nutrition in a Residential Care Setting. The day of the "goodie bowl" is over!
Each Residential Centre must develop a comprehensive Nutritional Policy based on 10 key points which range from serving Safe Food to having a Resident Center Approach. To implement a successful Nutritional Policy there must be a team approach to the provision of nutritional needs. We can help you with this!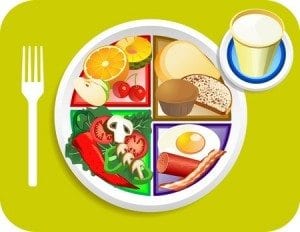 One of our nursing home clients had a HIQA audit on Food and Nutrition with wonderful results. Some key reasons for their success was that the Chef knew the Residents likes and dislikes, staff knew who needed special monitoring, fortification and assistance. More importantly each resident was offered a choice at mealtimes and the food was presented in a careful appetizing manner.
For training purposes we purchased plates with three sections and got silicone baking trays in pretty shapes to bake-off cooked dishes so that the food looked appealing to the Resident. Food presentation was not difficult or expensive but simple and very cost effective. The food looked good!
The Dining Room that once resembled Grand Central Station now resembles a busy, pleasant restaurant with light music playing and decorated with pictures and plants. Tables are properly set with colour coded table mats and beakers to identify residents that may require further attention. There is no such thing as "special feeds at mid-day", there is only one sitting and everybody is the same!
When the themed audit was announced, the Chef thought the responsibility would all fall on her shoulders. Food, Nutrition and Diet is a team game in every home. Nurses may draw up the nutritional care plan but care assistants monitor it with the dedicated help of the Kitchen staff.
Intellectual Disability Sector:
We have received very positive feedback from Waterford Intellectual Disability Association after delivering our new Food and Nutritional course to staff there.
After the media reports of this weekend concerning a report of Aras Attracta, Swinford, I am so pleased that our course addresses all the issues that HIQA highlighted, like effective monitoring of nutritional intake, hurried mealtimes, the correct service of food and beverages.
Our two hour programme covers the basics of nutrition, the balanced diet, menu tips and the key 10 components of a good nutritional policy.
Would you like some assistance with drawing up a nutritional policy?
We can help you develop and write an appropriate Nutritional Policy for your Centre. We will cover all the main concerns and train your staff in the policy in a user friendly way. We will share menu ideas with you to achieve the balanced diet in a tasty manner.
We also train your team on how to read food labels and make an informed choice on the nutritious option. We share a basket of foodstuffs with the class and get them to select what is best for the client.
"Training has been so interactive. Staff have shared great tips with us during class and the whole experience has been a happy and fulfilling one"
Contact us to find out more about how we can help you.  You can ring Mairead on 021 4355917 or email info@marydaly.ie. Let us know the best time to reach you.
Tags: Training, HIQA, Audit, Hospital, Nursing Home, Nutrition, Nutritional policy