Allergen Labelling – It's the Law!
As of the 13th December, 2014, all food businesses must have written information (allergen labelling) available on the presence of the 14 key allergens.
Legally, this information must be provided regardless of whether food is sold pre-packed or sold loose. The EU Food Information for Consumers Regulation will affect all food businesses including crèches, charitable organisations, take-aways, market stalls and licensed premises.
The 14 key allergens are as follows –
Crustaceans such as prawns, crabs, lobster and crayfish
Eggs
Fish
Peanuts
Soy beans
Milk
Nuts such as almonds, hazelnuts, walnuts, pecans, brazils, pistachios, cashews, macadamias
Celery
Mustard
Sesame
Sulphur dioxide or sulphites (where added and is >10mg/kg in the finished product. Often found in dried fruit, and in wine)
Lupin
Molluscs such as clams, scallops, squid, mussels, oysters and snails.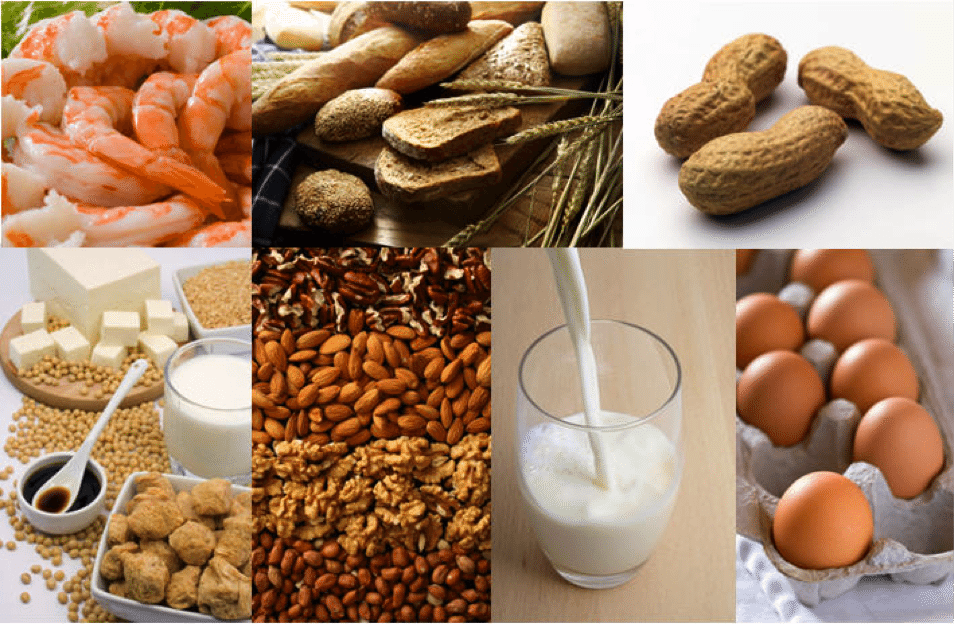 In the case where food is sold loose, the written information must be available for the customer in a clear and conspicuous location. Some businesses may choose to list the allergens on a blackboard or on their menu's. Certain business may choose to create a folder, which lists each product and the allergens relative to that product. We have advised our clients to display signage advising customers to make a member of staff aware if they suffer from a food allergy, so that the customer can then be directed to the "Allergen Menu/Folder".
Regulation (EC) No 1169/2011 on Food Information to Consumers also means changes to the way in which the allergen information will appear on packaged foods after December 13th.
Allergens will now be highlighted in bold in the ingredients list to help customers to identify them. Customer will now refer to the ingredients list to check which of the 14 allergens are present. Foods that are packaged and labelled before 13th December, 2014 will still be compliant until expiry. This means that we will see the new and old labels on the shelves for some time. Precautionary declarations such as "may contain…" or "prepared in a kitchen/premises that uses…" are voluntary declarations and do not satisfy the allergen information requirements set out in S.I. No. 489 of 2014 for non-prepacked foods
We will be holding regular Allergen & Labelling Training courses throughout 2015, please click here for our full training schedule http://marydaly.ie/training-schedule/
Tags: december, training course, signage, shellfish, regulation, packaged food, nuts, menu, mary daly associates, loose food, law, ireland, ingredients, health, dairy gluten, crustaceans, checklist, allergy, allergic, Allergens, legislation, food safety consultants, Food Safety, Food, Labelling, Training