In-House Training
The Food Safety Company are licensed providers of certified food safety training programmes.
We offer a variety of courses suitable for all food workers, from Food Service staff to Quality Controllers.
Should a business have a number of staff that require training, then The Food Safety Company can conveniently deliver an in-house session for your team
---
A heading here:
In-House Training means that all your staff can receieve certified training at one time, without having to go off-site.
Trainversion of one of our training courses will be more economical where several members of your staff will be attending the session.
You also benefit from having a PDP Trainer 'to yourselves' for the day, at your own premises – the Trainer can 'confidentially' answer questions relating to the specific compliance needs of your organisation.
Choosing an In-House training solution means that you are in control of the schedule – you choose the start time and duration of the session to suit your needs.
A further advantage of choosing an In-House training session is that your staff will not incur the travel costs associated with attending a 'public' session.
---
Our experience: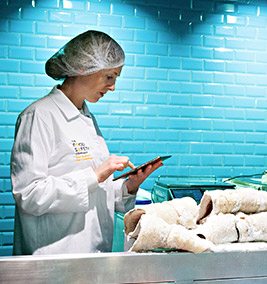 ---
The Food Safety Company is Ireland's leading provider of food safety training solutions for the food supply chain. Our trainers are food safety experts with significant experience, which ensure
Whether dealing with farms, fisheries, food processors, food service or retailers our trainers will deliver an interactive and informative session that empower staff with the capability to
Over the past 17 years we have evolved to provide not only services relating to Food Safety, but now offer a range of complementary services  such as Health & Safety, Labelling and Nutritional Consultancy.
Benefits of In-House Training:

You team will be trained together, facilitating group interaction and discussion on the topics specific to your business.
Our trainer will be available to speak with you in advance to understand YOUR specific training requirements and deliver a course that addresses these unique needs.
No need to take staff off-site, avoiding extra time and cost for you.

Types of courses we deliver:

Basic/Refresher Food Safety
FSPA Food Handlers Certificate in HACCP
EHAI Primary Course in Food Safety
QQI Level 5 Implementing Food Safety Management Systems
QQI Level 6 Designing Food Safety Management Systems
QQI Level 6 Food Standards Auditing