SVP Deerpark House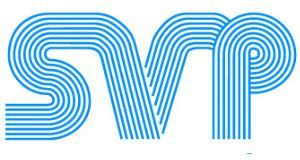 SVP Deerpark House is a Transitional Housing Facility for Homeless People. We cater for people who find themselves out of home and homeless. Our ideology is to integrate people back into the community through structured care planning and by working in partnership with our statutory and voluntary partners. We provide accommodation and meals as part of our service.
As part of an operational 3 year plan we are developing on site cooking. As part of that process I felt that we needed a report to determine if the kitchen at Deerpark met with current HSE and HIQA regulations and would the kitchen pass any HSE or HIQA audit. Also to provide food safety guidance and advice for a working kitchen.
You were invited to produce report of that nature. You drafted the report with promptness and professionalism. The report met with all requirements and requests and was hugely helpful in providing me with direction and ideas for the kitchen.
It came as an unexpected but pleasant surprise when you informed me that you were waving your fee for the service.
I sincerely appreciated the time you spent reviewing our kitchen and recommending strategies for achieving them. Your advice was very helpful and gave me a new perspective on available opportunities. Many thanks for your altruistic kindness it was very much appreciated.