Our Work with The Association of Craft Butchers of Ireland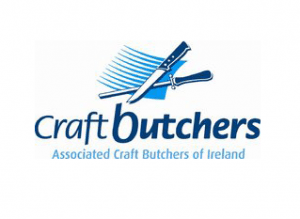 It is over a year since we started working with the ACBI implementing HACCP & delivering Food Safety Training. In contrast with the economic downturn the members we have worked with are actually developing & expanding their business. Many have developed their food offering to include "meals to go", school lunches, outside catering & specialty meats for the discerning customer.
How come that in recessionary time the clients that we have worked with are growing rather than shrinking?
Firstly they have absolute confidence in their product & their quality management system, HACCP.
They welcome inspection by the regulatory officers & for that matter the customer at the counter.
They know what the market requires & are not afraid to initiate new product offerings, including ready to eat foods & outside catering.
Many of the members we have worked with already had a HACCP system in place but required assurance that the system was relevant & compliant. Traceability, labelling & product recall were the main areas of concern. Having a user friendly & easy to manage system was paramount to each Butcher in conjunction to enjoying a positive relationship with Environmental Health Officer.
Once confident of an efficient Quality Assurance system, members can then develop & pursue new business, using their Quality system as a marketing tool.
We wish to thank the Butchers that have employed us; we compliment their endeavor & wish them continued success.
Tags: HACCP, ACBI, Butchers, Labelling, Quality Assurance