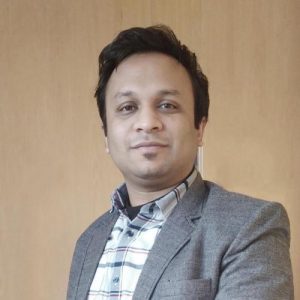 Mayur Agrawal
Safety Consultant & Trainer
Mayur joined the The Food Safety Company as a qualified Consultant and Trainer  in 2022 and has a Masters (First Class Honours) in Food Safety Management from Technological University Dublin.
Originally hailing from India, Mayur has over 10 years' experience in training, and a research background in food microbiology. He also has significant knowledge in mushroom production and presented his research on mushroom packaging in the 2nd Circul-a-bility Conference (the largest conference on sustainable food packaging in 2022).
Mayur is experienced in designing, implementation, and auditing HACCP systems, and delivering food safety training. He is currently developing courses on Sustainability in the Irish Hospitality, Food & Drinks Sector.