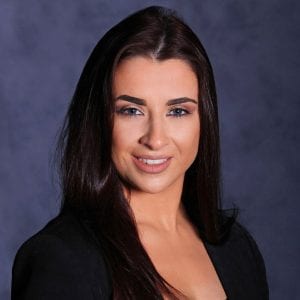 Kate Hoare
Food Safety Consultant and Trainer - Cork
Kate joined our team in January 2018. Kate is a recent graduate of Masters (MSc) Food Science, University College Cork achieving a First-Class Honours Degree (1.1). Kate also attended Cork Institute of Technology where she studied Level 8 Nutrition and Health Sciences and obtained a Bachelors (BSc) Honours Degree.
Kate has years of experience through college and exposure to the Food Industry Sector. Kate previously worked in the National Technological Centre for Food and Preservation, Murcia, Spain where she gained experience in Food Microbiology, Allergen, Environmental and Sensory Laboratories. Kate recently completed her thesis where she was based in UCC working in the Protein Chemistry Laboratories.
Kate has years of experience working in the hospitality sector, working in delicatessens and restaurants for many years in Cork City. Kate has completed the Food Safety Professionals Association Level 2 Certified Food Safety Training and has recently completed the Level 3, National Hygiene Partnership course in the Management of Food Hygiene. Kate is currently undertaking the QQI Training and Evaluation Course Level (FETAC Level 6).