Allergy awareness
For us in the Food Industry, it further increases our awareness of Allergies
We extend our sympathy to the family of Emma Sloan, who died from a nut allergy in Dublin on Wednesday. What a tragic loss to her family, particularly at Christmas time.
For us in the Food Industry, it further increases our awareness of Allergies. Allergic reactions can be fatal.
As a consultant to a large number of restaurants, I can only ask you to be sure of the ingredients in dishes, be honest with the customer and let them make the decision.
We cannot guarantee that our busy kitchens are allergen free. Some allergens are air borne and cross contamination can happen so easily.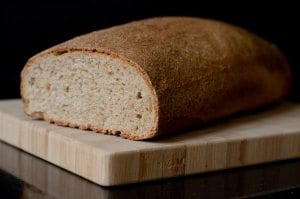 Already this week, we had two coeliacs who were sick, having dined in two separate restaurants in Cork and Dublin. Both declared that they were gluten intolerant when ordering their meal.
On investigation we think that cross contamination occurred in one instance and in the other, the busy waitress forgot to identify the basket of regular bread from the gluten free variety.
In the past, we have noted that whisks, weighing scales and stock pots as a source of allergen contamination.
If you would like assistance with menu wording, please contact us for our Allergy Awareness Procedure.
Tags: Allergies, Allergy awareness, Coeliac, Gluten free, Nut allergies