Siobhan Ni Laocha, The Food Safety Company, wins prestigious award from NHP
Our Health & Safety and Food Safety Consultant, Siobhan Ni Laocha, was recently awarded with the prestigious award of Student Of The Year with the National Hygiene Partnership.
Siobhan joined our team in 2015, with 19 years experience in a range of roles and industry sectors to include project management of food safety, health and safety, learning and development, team leading, quality and process operations.
In addition to this, Siobhan is also experienced in BRC Global Standard for Food Safety, Risk Assessments & Safety Statements, Occupational Health & Safety,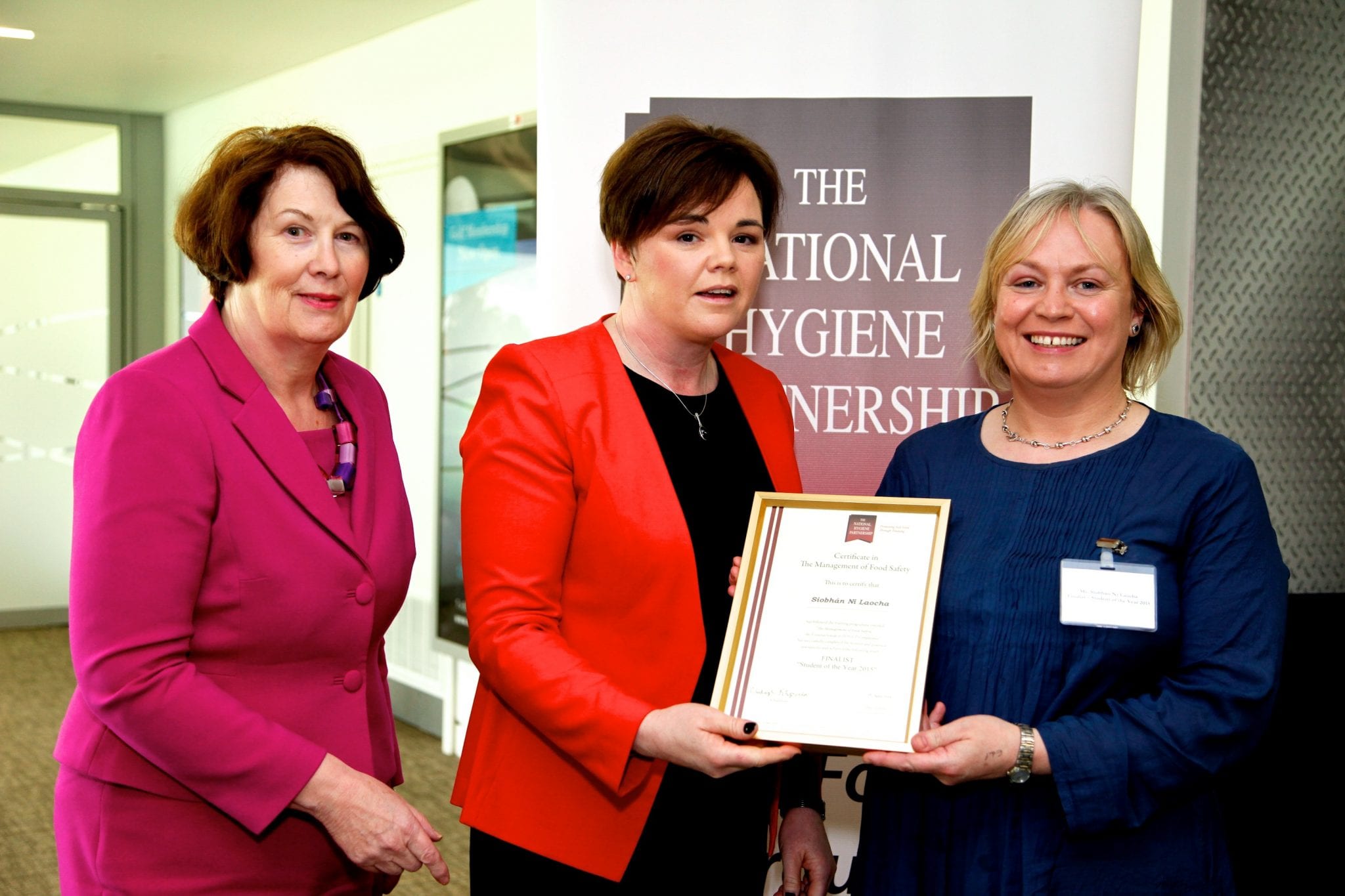 Manual Handling, Chemical Safety, Ergonomics, Radiological Protection  and Quality Assurance Audits.