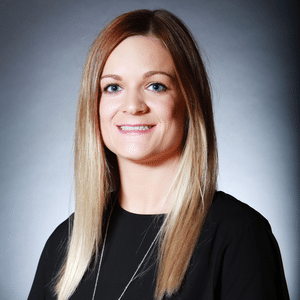 Colleen Devlin
Food Safety Consultant & Trainer - West of Ireland
Colleen Devlin joined the Food Safety Company in May 2016 and is our Galway based consultant managing clients on the west coast of Ireland.
Colleen graduated from the University of Ulster Jordanstown Northern Ireland and holds a BSc in Environmental Health and Diploma in Industrial Studies.
Since then she has gained extensive experience working as an Environmental Health Officer in Australia and a Food Safety Auditor with Moy Park in N.Ireland.
Colleen is also a certified Food Safety Trainer, delivering Food Safety courses monthly in Galway, all courses are mapped within the FSAI Framework.
Colleen works closely with our clients to support them in ensuring the highest of food safety standards are in place.
Colleen is available to meet with you to discuss how she can add value to your business, reduce stress and ensure compliance.